Playlist
My latest playlist, current favourite album, new releases and the all important equipment.
---
Most Recently Played Albums
The Coral - Coral Island || Primal Scream - Evil Heat || Royal Blood - Typhoons || Animal Collective - Centipede Hz || Pentangle - Reflection || Aphrodite's Child - 666 || Can - The Lost Tapes || Steve Miller - The Joker || Field Music - Flat White Moon || Various Artists - Mirror Images || Various Artists - Into Tomorrow || Big Big Train - Folklore || Weather Report - Sweetnighter || Arti & Mestieri - Tilt || LCD Soundsystem - This Is Happening || Joe Walsh - So What || The Cinematic Orchestra - Every Day || Mahavishnu Orchestra - The Inner Mounting Flame || Blue Oyster Cult - Blue Oyster Cult || Blur - Blur || Paul Weller - Stanley Road || Various Artists - This Month's Best New Music (Prog 118) || Phil Manzanera - 6pm || Various Artists - The Colours Of Spring || Royksopp - Melody A.M. || The White Stripes - Elephant || The Bevis Frond - Superseeder || Bjork - Volta || Barclay James Harvest - Time Honoured Ghosts || Captain Beefheart - Safe As Milk || Robert Wyatt - Shleep || The Rolling Stones - Black And Blue || Man - Be Good To Yourself At Least Once A Day || Spiritualized - Pure Phase || Primal Scream - Screamadelica || Kinobe - Verse Bridge Chorus? || Bent - The Everlasting Blink || Chicago - Chicago Transit Authority || Goldfrapp - Head First || Various Artists - Afterglow || Little Feat - Shake Me Up || Rainbow - On Stage || Beck - Mellow Gold || Boards Of Canada - The Campfire Headphase || The Coral - The Curse Of Love || Various Artists - This Month's Best New Music (Prog 117) || Robert Palmer - Secrets || Steven Wilson - The Future Bites || Various Artists - Why Can't I Be You? || Basement Jaxx - Kish Kash.
---
Currently On Top Of The Pile
Arti & Mestieri - Tilt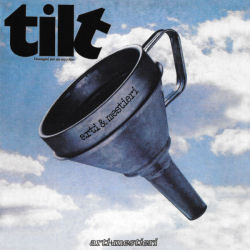 Released in 1974, "Tilt" was the debut album by Italy's Arti & Mestieri (Arts & Trades). They are an outstanding fusion band with the powerfully insane drumming of Furio Chirico, the beautiful violin work of Giovanni Vigliar (think Jean-Luc Ponty meets David Cross), as well as the killer guitar playing by Luigi "Gigi" Venegoni. The music is dynamic, complex and elaborately crafted jazz, rock, folk, and prog blend, that sounds remarkably similar to Mahavishnu Orchestra. Vocals are in Italian and are very sparse, featuring in only two songs, "Strips" and the fantastic long track "Articolazioni". The addition of both soprano and baritone saxes, clarinet, vibraphone, acoustic and electric pianos really give this album a strong jazz feel while the organ, mellotron and synths add a prog rock edge. A truly impressive piece of work.
Gravita 9.81 || Strips || Corrosione || Positivo / Negativo || In Cammino || Farenheit || Articolazioni || Tilt.
Listen to a track on YouTube: "Gravita 9.81"
---
New Releases
The Coral - Coral Island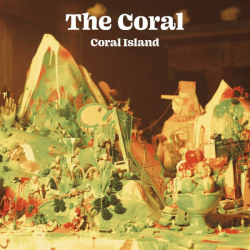 The Coral return with a double concept album that pulls you into their rose-tinted world of wonder. The first part of the album brims with the light, hope and joy of summer whilst in the second part things take an eerie turn as winter falls on the holiday town. It's a wonderful piece of work that resonates between fantasy and reality. Containing some of the finest songs they have ever written, this is their best album to date.
Welcome To Coral Island || Lover Undiscovered || Change Your Mind || Mist On The River || Pavilions Of The Mind || Vacancy || My Best Friend || Arcade Hallucinations || The Games She Plays || Autumn Has Come || The End Of The Pier ||| The Ghost Of Coral Island || Golden Age || Faceless Angel || The Great Lafayette || Strange Illusions || Take Me Back To The Summertime || Telepathic Waltz || Old Photographs || Watch You Disappear || Late Nights At The Borders || Land Of The Lost || The Calico Girl || The Last Entertainer.
Listen to a track on YouTube: "Lover Undiscovered"
Royal Blood - Typhoons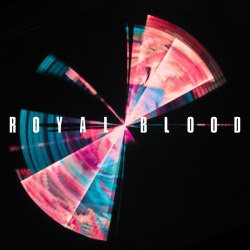 Royal Blood's third album sees the Brighton rockers giving up on their blues sound for something more akin to the dancefloor, less of the Led Zeppelin & White Stripes, more a heavy version of Phoenix & Daft Punk. Although I find this a little disappointing, they do seem more determined to prove themselves. The riffs are better, arrangements are more textured and the harmonies more interesting. It is rock 'n' roll lit up by a disco ball, but it's a ridiculously enjoyable treat, an example that rock and dance don't have to be at odds with one another. As the tracks progress, Royal Blood prove that they are more than one-trick pony, with "Oblivion" and "Typhoons" showing that they've matured from their youthful sound into a more sonically diverse vision.
Trouble's Coming || Oblivion || Typhoons || Who Needs Friends || Million & One || Limbo || Either You Want It || Boilermaker || Mad Visions || Hold On || All We Have Is Now.
Listen to a track on YouTube: "Oblivion"
Field Music - Flat White Moon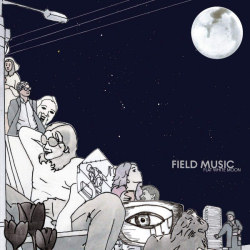 The Brewis brothers have built a reputation for wonderful art rock with a funky edge, but their eighth album in sixteen years switches the emphasis away from this difficult mix to a simpler approach drawing heavily on their wide musical influences. Touches of Talk Talk, Genesis, Bill Nelson, Yes, XTC, Family and The Beatles are there for all to hear. Easing off their more eccentric instincts and turning up their love of soft rock with sweet harmonies and danceable time signatures makes this an ideal album for the uniniated. This record may be as harmonically conservative as Field Music get, but that paradoxically allows the chaos in. Sit back and enjoy.
Orion From The Street || Do Me A Favour || Not When You're In Love || Out Of The Frame || When You Last Heard From Linda || No Pressure || In This City || I'm The One Who Wants To Be With You || Meant To Be || Invisible Days || The Curtained Room || And You Get Better
Listen to a track on YouTube: "Orion From The Street"
Steven Wilson - The Future Bites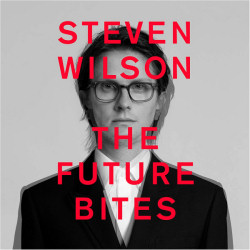 "The Future Bites" is a nine song observation by an artist reflecting on the world as he sees it regarding consumerism, identity and the use of technology. It conveys its messages in a gently challenging way and with some endearing dry humour. However, the album seems to have caused a rift amongst his many fans, some believing he has betrayed his Prog roots in favour of 80's electronic beats. I can see their point but this is a very good album if listened to without prejudice, in many ways it reminds me of Thomas Dolby and Air with a touch of Robert Fripp - so not a bad combination. If you're looking for something a little different then this might be the place to go, it even includes Elton John reeling off a shopping list of mostly pointless items that grab shoppers' attention.
Unself || Self || King Ghost || 12 Things I Forgot || Eminent Sleaze || Man Of The People || Personal Shopper || Follower || Count Of Unease.
Listen to a track on YouTube: "Self"
Karfagen - Principles And Theory Of Spektra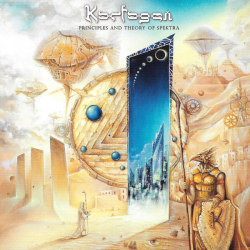 Following hot on the heels of "Birds Of Passage", this is the second Karfagen release of 2020. The album has its roots in the 2016 studio sessions for the "Spektra" record. This old material was taken down from the dusty shelf (as they say) then skillfully completed and added to a significant quantity of new material. The end product is another top quality release of fantastic musicianship, great instrument interplay, spirit-lifting guitar sections and glorious melodies that typifies Karfagen. Bands such as Genesis (I can hear "Foxtrot" and "Wind And Wuthering" amongst others), Pink Floyd, Rick Wakeman and Marillion are clearly a major influence with the music constantly shifting from one to the other in a dreamlike manner. If you like a bit of classical prog then look no further than this and wrap your ears around a phenomenal fairytale cosmic ride of an album.
Levitation || Hunter || Phantasmagoria || Birth Of A Star || Calypso || Gravitation.
Listen to a track on YouTube: "Birth Of A Star"
Lunatic Soul - Through Shaded Woods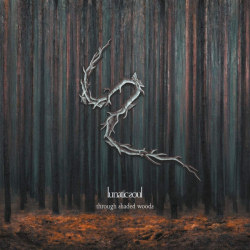 Riverside singer and bassist, Mariusz Duda, has long used his Lunatic Soul alias as an outlet to explore musical territory away from his main band's grandstanding art-rock. His seventh album under that name sees him veering sharply away from Lunatic Soul's brooding electronic textures towards something more ancient and elemental. Inspired by the forests and landscapes of rural Poland where he grew up, "Through Shaded Woods" sounds like it has been dreamed up in some long-forgotten age. There is an unearthly beauty in the ritualistic drums and wordless chants that are found within but the native reveries are punctured by the odd burst of jarring distortion and Duda's heavily treated vocals, a reminder that, as enticing as the past may be, you can never escape the present.
Navvie || The Passage || Through Shaded Woods || Oblivion || Summoning Dance || The Fountain ||| Vyraj || Hylophobia || Transition II.
Listen to a track on YouTube: "Navvie"
AC/DC - Power Up
AC/DC are back with the surviving members of their "Back in Black" line-up, Angus Young, Brian Johnson, Cliff Williams and Phil Rudd, and by the sound of their 17th studio album they're starting right where they left off. There are no surprises here, from start to finish, it's apparent just how much AC/DC have stuck to their traditional straight-ahead rock roots and give us the heavy, hard rock sound for which they are known. In a time where getting together with your mates for a few beers and a laugh is all but illegal, this acts as a reminder of just how powerful and timeless the very idea of these wonderfully simple things are, in that respect AC/DC have never felt more necessary or vital. Playing this certainly cheered me up.
Realize || Rejection || Shot In The Dark || Through The Mists Of Time || Kick You When You're Down || Witch's Spell || Demon Fire || Wild Reputation || No Man's Land || Systems Down || Money Shot || Code Red.
Listen to a track on YouTube: "Realize"
Tunng - Dead Club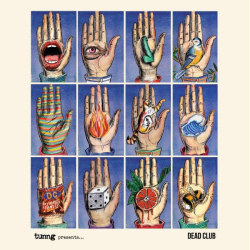 Here we find Tunng turning their attention to the customs of death and grief, constructing their new album around interviews with philosophers, forensic anthropologists and a palliative care physician. Though sombreness is not the defining characteristic of "Dead Club", it feels right that the arrangements are more muted than much of the band's earlier work, leaning more towards folk than electronica, with songs led by acoustic guitars or piano. Electronics instead are like a transparent fabric, providing a soft textural background. Tunng have always had a pagan Wickermanish edge to their music and although this may seem a grim concept it is sensitively handled to create a fascinating album.
Eating The Dead || Death Is The New Sex || SDC || Three Birds || A Million Colours || Carry You || The Last Day || Tsunami || Man || Scared To Death || Fatally Human || Woman.
Listen to a track on YouTube: "Scared To Death"
The Flower Kings - Islands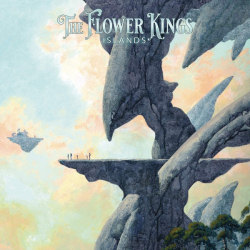 "Islands" is packed full of melody, majesty, harmonies, signature guitar and keyboard lines that are always underpinned by mammoth bass-lines, it certainly entrenches The Flower King's place as one of the leaders of modern Prog. With only scattered and minor departures from their trademark sweeping melodic style this will go down well with their followers. The music is typically varied and polished, many of the lyrics were created on the spot during the recording process as a 'stream of consciousness', and this is quite remarkable considering how polished this epic album sounds.
Racing With Blinders On || From The Ground || Black Swan || Morning News || Broken || Goodbye Outrage || Journeyman || Tangerine || Solaris || Heart Of The Valley || Man In A Two Piece Suit ||| All I Need Is Love || A New Species || Northern Lights || Hidden Angles || Serpentine || Looking For Answers || Telescope || Fool's Gold || Between Hope & Fear || Islands.
Listen to a track on YouTube: "Morning News"
Wobbler - Dwellers Of The Deep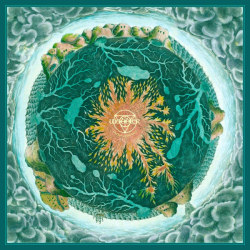 Norwegian band Wobbler weave a rich tapestry which dwells on the organic textures of earthy prog, drenched in swirls of organs, stabbing bass lines and mythological lyrics. "Dwellers of the Deep" is a thrilling ride into the depths of classic progressive rock with its warm and engaging production allowing the vintage keyboards (Hammond, Mellotron and Moog) to shine. The band's intoxicating sonic environment and relentlessly musical arrangements instantly grab your attention and don't let up for over forty-five minutes, leaving you pressing the play button again and again. This should be a strong contender for any prog fan's album of the year and while it may not quite reach the lofty heights of perfection that was their 2017 "From Silence To Somewhere", it's impossible not to call it a masterpiece. If you like Yes, King Crimson, Jethro Tull or Gentle Giant, this will certainly interest you.
By The Banks || Five Rooms || Naiad Dreams || Merry Macabre.
Listen to a track on YouTube: "Five Rooms"
---
The Equipment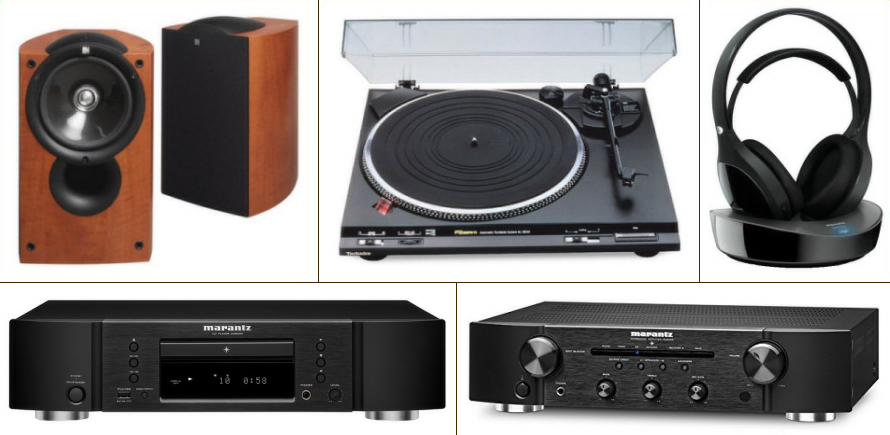 My sound system: KEF speakers, Technics deck, Philips wireless headphones, Marantz CD player and Marantz amplifier.
---