Playlist
My most recently played albums & playlist history, current favourite, new releases, music magazines and hi-fi equipment.
---
Most Recently Played Albums
This Month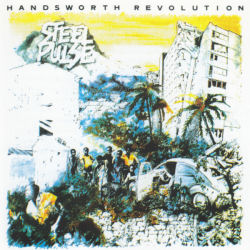 Steel Pulse - Handsworth Revolution || Peter Gabriel - Peter Gabriel (2) || The Flower Kings - Tour Kaputt || Pagan Harvest - Pagan Harvest || Fink - Resurgam || Envy Of None - Envy Of None || Sunchild - Messages From Afar: The Division And Illusion Of Time || Various Artists - Now Playing || Kadavar - Rough Times || Gandalf's Fist - The (Re)Master And The Monkey || Various Artists - Thunder In Our Hearts || The Isley Brothers - The Brothers: Isley || Frank Zappa - You Can't Do That On Stage Anymore Vol. 6 || Neil Young - Noise & Flowers || Glide - Curvature Of The Earth || Allan Holdsworth - I.O.U. || Nektar - A Tab In The Ocean || Fink - Biscuits For Breakfast || Be-Bop Deluxe - Live! In The Air Age || Frank Zappa - Hot Rats || Simon & Garfunkel - Sounds Of Silence || Echo And the Bunnymen - Ocean Rain || Sutherland Brothers - Lifeboat || The Alan Parsons Project - Pyramid || Parliament - Funkentelechy Vs. The Placebo Syndrome || Royksopp - Profound Mysteries || Robert Fripp - Let The Power Fall || Sub Focus - Sub Focus || Banco Del Mutuo Soccorso - Darwin! || Wolf People - Tidings || Band Of Skulls - Love Is All You Love.
Playlist History
2018
2019
2020
2021
2022
---
Current Favourite
Amorphous Androgynous - The Isness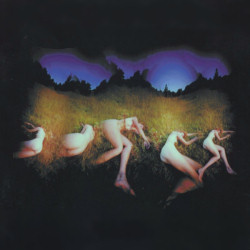 Jason Fox wrote in the NME that this album is "for connoisseurs of sprawling, loony progtronica, this other-worldly masterpiece is so far out you need a telescope to see it". That statement sums up this album perfectly. Its psychedelic influences incorporate the likes of The Beatles, Gong, early Pink Floyd, Faust and even the Chemical Brothers. Instruments that float in and out of the tracks include sitar, flugelhorn, glockenspiel, harp, flute, violin, cello and harmonica so as to create an ever-changing vision. Listened to, with or without hallucinogens, "The Isness" is madly wonderful.
The Lovers || The Isness || The Mello Hippo Disco Show || Goodbye Sky (Reprise) || Elysian Feels || Go Tell It To The Trees Egghead || Divinity || Guru Song || Osho || Her Tongue Is Like A Jellyfish || Meadows || High Tide On The Sea Of Flesh || The Galaxial Pharmaceutical.
Listen to a track

Buy the album

---
New Releases
Ed Wynne - Tumbling Through The Floativerse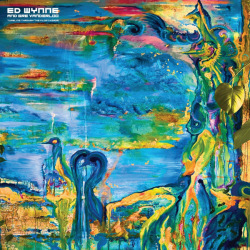 Ed Wynne is best known as the founder and only consistent member of Ozric Tentacles and here he teams up with Gre Vanderloo who creates a rich sound that is underpinned by myriad layers of synths, shimmering and swirling pads, rhythmic arpeggiators, intricately intertwining melody lines and psychedelic effects. There are plenty of Wynne's guitar lines too, but they are perhaps less prominent and more disguised by outlandish effects than on previous releases. The album is expertly produced, sonically abundant, immersive and a euphoric excursion out of this universe into a hallucinatory and kaleidoscopic realm. If you're into that sort thing and the Ozrics then you'll love this.
Oilyvoice || Seen The Sun || Magnetophoria || Pelmonauts || Floating Plates || Infinity Curtains || Starseeds.
Listen to a track

Buy the album

---
Jack White - Entering Heaven Alive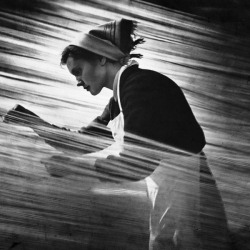 White's second album of 2022 features some of his most earnest music in quite some time. Here White seems willing to grapple with the ghosts of the past and engage in a musical therapy session that feels as if he's shape-shifting into the next variation of Jack White. There is a restrained approach throughout the album, with White refusing to delve into the wild craziness of last release, although he is not afraid to let loose a fierce lead guitar. Too few artists have the ability to create albums that change in style and mood so abruptly as White but, like Bowie before him, does it with aplomb.
A Tip From You To Me || All Along The Way || Help Me Along || Love Is Selfish || I've Got You Surrounded (With My Love) || Queen Of The Bees || A Tree On Fire From Within || If I Die Tomorrow || Please God, Don't Tell Anyone || A Madman From Manhattan || Taking Me Back (Gently).
Listen to a track

Buy the album

---
Kula Shaker - 1st Congregational Church Of Eternal Love (And Free Hugs)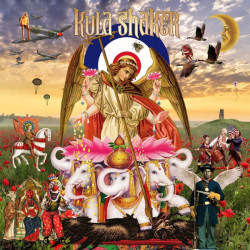 This is a cracker of an album, energised and purposeful in a way that few guitar bands currently manage. It spills over with 1960's psychedelic rock styled songs, amazing sonics and a confidence in its wish to raised big themes. Peppered with comedic snippets coming from a fictional vicar in an old church in the village of Sodbury, the album playfully rocks along from one great song to the next. I can't help but love it.
Intro (Dearly Beloved) || Whatever It Is (I'm Against It) || Hometown || Burning Down || Love In Separation || Segue (Let Us Pray) || Gingerbread Man || Farewell Beautiful Dreamer || Where Have All The Brave Knights Gone? || Segue (Raining Buckets) || 108 Ways To Leave Your Narcissist || After The Fall (Part 1) || Don't Forsake Me || 303 Revisited || The Once & Future King || Shattered Bones || After The Fall (Parts 2 & 3) || Closing Words (Windows Of Our Hearts) || Bumblebee || Coda (Cinema Club).
Listen to a track

Buy the album

---
Neil Young - Toast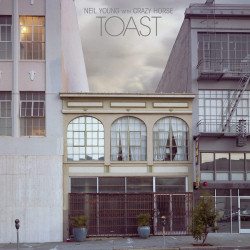 "Toast" is a previously shelved album that Neil Young made with Crazy Horse in 2001 and it is named after the San Francisco studio in which it was recorded. Young decided not to release this because he felt the vibes were too intense, calling it "down and almost out". It sounds very close to his "Sleeps With Angels" and "Broken Arrow" albums that dealt chiefly with loss. It's an album of almost fragile beauty and intense loneliness. It is albums like these that make you so glad that Neil Young is in this world making such fine haunting music. Although some of the songs were covered on later albums, it is a shame it's taken twenty-one years for the original album to reach our ears.
Quit || Standing In The Light Of Love || Goin' Home || Timberline || Gateway Of Love || How Ya Doin' || Boom Boom Boom.
Listen to a track

Buy the album

---
The Brian Jonestown Massacre - Fire Doesn't Grow On Trees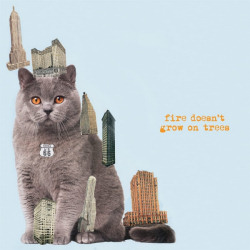 Back from the brink or wherever Anton Newcombe and his ever-changing band line-up reside these days, The Brian Jonestown Massacre are one of those 'once-in-a-lifetime' collective of artists that proliferate releases as fast as you can eat cooked dinners. The nineteenth studio album is a thrilling ride of psychedelic shoegaze with some important messages of determination and empowerment. The opening track "The Real" flags up what to expect - another heavily dosed cosmic journey into space rock that wrings originality from well-worn influences. The Brian Jonestown Massacre make their own distinctive sound, and what a sound it is.
The Real || Ineffable Mindfuck || It's About Being Free Really || What's In A Name? || Silenced || Before And Afterland || You Think I'm Joking? || #1 Lucky Kitty || Wait A Minute (2:30 To Be Exact) || Don't Let Me Get In Your Way.
Listen to a track

Buy the album

---
The Tangent - Songs From The Hard Shoulder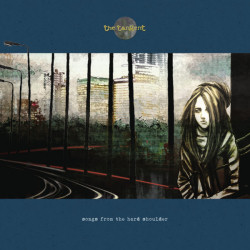 The Tangent is all about abrupt musical changes, digressions from the standard rock formulas and unpredictable diversions. This constant striving for the unexpected results in a seminal British prog-jazz-rock sound that very few bands can match. Vintage prog, American jazz, Motown R&B, funk, hardcore metal, Beatle-esque pop and Canterbury fusion are just some of the genres the band touch on to deliver constant surprises around every turn. The emphasis is on extended suites, all but one track clock in at more than sixteen minutes, but every second counts with not a single note is out of place or superfluous. As on past recordings, The Tangent manages to create wholly original music that is distinctive and endlessly intriguing.
The Changes || The GPS Vultures || The Lady Tied To The Lamp Post || Wasteful Soul || In The Dead Of Night / Tangential Aura / Reprise.
Listen to a track

Buy the album

---
The Waterboys - All Souls Hill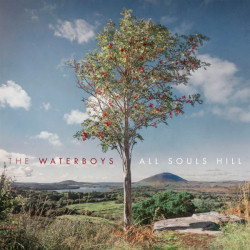 It's been thirty-nine years since Mike Scott introduced The Waterboys and he still continues to expand on his vision for 'The Big Music'. The album is a rich musical mix of the band's traditional instrumentation with additional subtle synthesizer atmospherics applied by producer Simon Dine. Scott's lyrics are pure poetry, capable of devastating the heart and soul, offering a path of vivid imagination to a realm of personal enlightenment. This is a multi-faceted and rousing album brimming with expressive music from a man whose inspiration shows no sign of running dry. The music is played as furiously as the lyrics are written yet it can be as melodic and tranquil as it can be angry. Another gem!
All Souls Hill || The Liar || The Southern Moon || Blackberry Girl || Hollywood Blues || In My Dreams || Once Were Brothers || Here We Go Again || Passing Through.
Listen to a track

Buy the album

---
Beach House - Once Twice Melody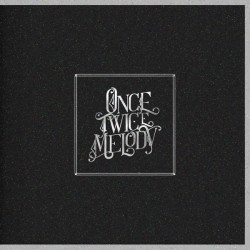 The Baltimore duo's eighth record pairs trippy imagery with playful, cinematic sounds that herald the start of a bold, unpredictable new chapter in their history. With eighteen 'dream pop' tracks spread over two CDs, the duo have carved out their own distinctive style without losing their spark or focus. The album draws on swooning, spacey shoegaze and touches of modern psychedelia to create a relaxing and immersive listening experience where much of the beauty is in the finer details. "Once Twice Melody" celebrates all that is great about their sound while still moving forward.
Once Twice Melody || Superstar || Pink Funeral || Through Me || Runaway || ESP || New Romance || Over And Over ||| Sunset || Only You Know || Another Go Around || Masquerade || Illusion Of Forever || Finale || The Bells || Hurts To Love || Many Nights || Modern Love Stories.
Listen to a track

Buy the album

---
Kaipa - Urskog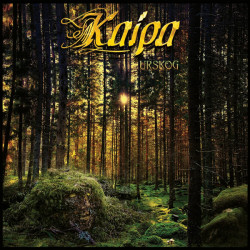 Here we have the legendary Swedish progressive folk-fusion-prog rock band Kaipa's fourteenth studio album which heads off on a mind-expanding venture through the Swedish landscape and the ever-changing seasons. Led by expressive keyboard play, Kaipa infuses creative guitar lines, strong rock beats and grooves from a potent rhythm section and joyous vocals, creating a wonderful sound with hints of Genesis, Yes, Caravan and Gentle Giant. These elements are, in turn, enveloped in songs with playful, mildly technical arrangements shaped by significant melody and harmony. Kaipa instil all that is good about progressive rock, if you don't know the band then this wouldn't be a bad introduction.
The Frozen Dead Of The Night || In A world Of Pines || Urskog || Wilderness Excursion || In The Wastelands Of My Mind || The Bitter Setting Sun.
Listen to a track

Buy the album

---
Bjorn Riis - Everything To Everyone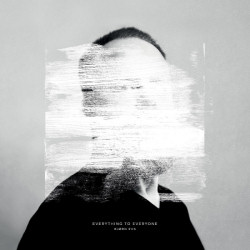 Bjorn Riis, of the Norwegian prog rock band Airbag, has released his latest solo album "Everything To Everyone" and it maintains his and Airbag's reputation for high quality multi-layered music. As well as himself on vocals and guitars, he is joined by fellow Norwegian musicians Henrik Bergan Fossum (Airbag) on drums, Kristian Hultgren (Wobbler) on bass and Simen Valldal Johannessen (Oak) on piano. Riis' ability to weave haunting melodies, introspective lyrics and cinematic soundscapes together to such marvelous effect (not unlike Pink Floyd) is what makes his albums so beautiful. Here we have a genuinely skilled artist with a brilliant album, give it a listen.
Run || Lay Me Down || The Siren || Every Second Every Hour || Descending || Everything To Everyone || Everything To Everyone (alternate version) || Desolate Place.
Listen to a track

Buy the album

---
Mojo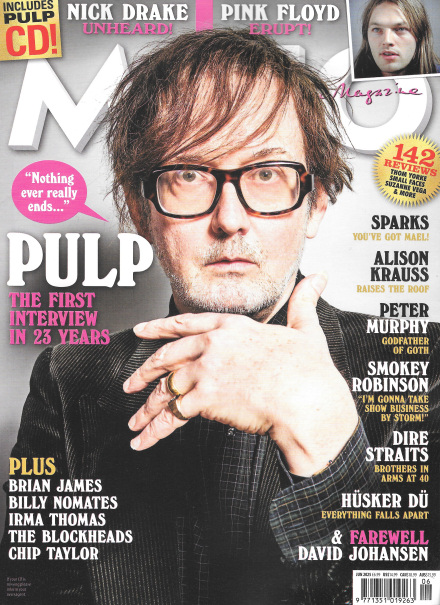 Mojo issue 347 featuring Kate Bush; T Bone Burnett; Neu!; Marcus King; Joni Mitchell; Jackie Leven; The Libertines; Bill Nelson; The Byrds; Velvet Underground; Julian Lennon plus Lee 'Scratch' Perry.
Includes free CD "Thunder In Our Hearts".
Fifteen tracks by Kate Bush's inspirations and collaborators featuring Roy Harper; Zaine Griff; Nite Jewel; Anne Briggs; Ewan MacColl & A.L. Lloyd; Tracey Thorn; Youth & Gaudi; Thomas De Hartmann; Planxty; Siobhan McKenna; The King's Singers; Eberhard Weber; Billie Holiday; London Symphony Orchestra plus Mary O'Hara.
---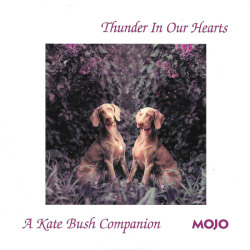 ---
Uncut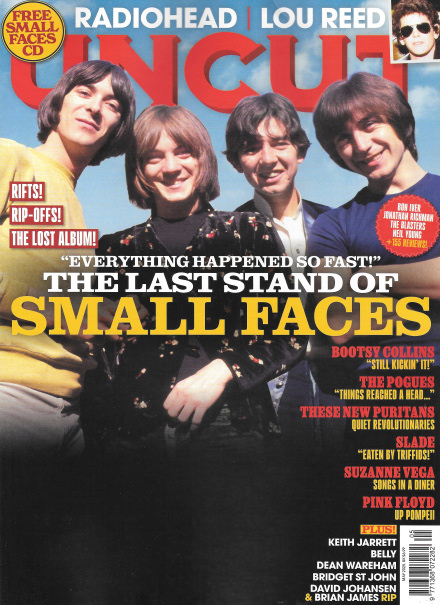 Uncut issue 305 featuring Joni Mitchell; Kraftwerk; The Fall; The Byrds; Suede; Bonny Light Horseman; Greg Dulli; Small Faces; Buzzcocks; Dexys Midnight Runners; Khruangbin And Vieux Farka Toure; Altered Images plus The Flaming Lips.
Includes free CD "Now Playing".
Fifteen tracks of the month's best music featuring GA-20; Suede; Jake Blount; Johanna Warren; Beth Orton; The Afghan Whigs; Lambchop; Tommy McLain; Makaya McCraven; Built To Spill; Plains; The Black Angels; Marisa Anderson; Al-Qasar plus Dr John.
---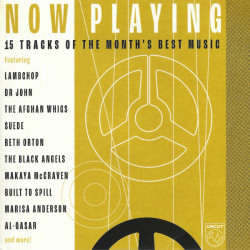 ---
Hi-Fi Equipment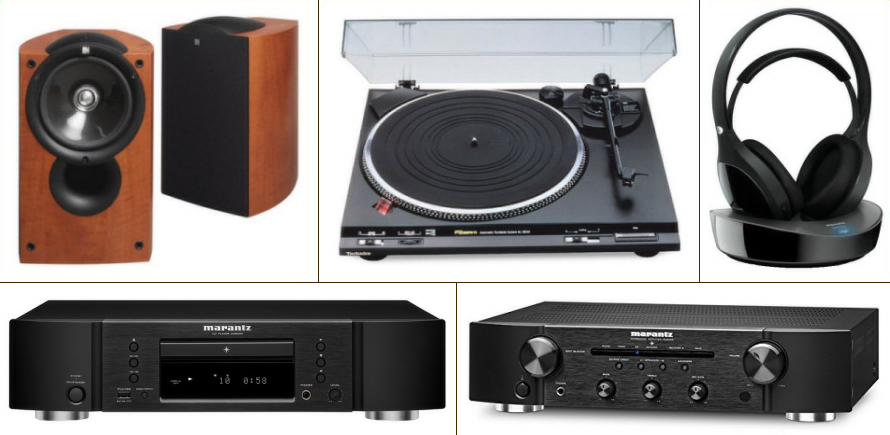 My sound system: KEF speakers, Technics deck, Philips wireless headphones, Marantz CD player and Marantz amplifier.
---