GAIA Patches
Probably the largest downloadable collection of free patches for the Roland GAIA SH-01 synthesizer in the world.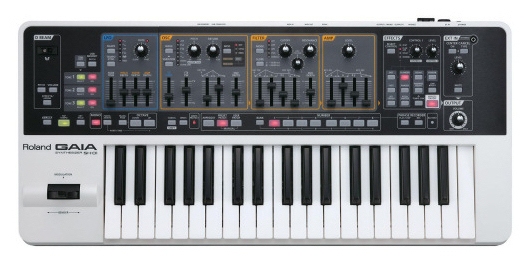 ---
The Patches
Each link leads to a zip file download of a set of 64 patches with ".gaia" extensions. The zip file should be extracted to the ...\GAIA\Library folder. The patches are then transfered to the GAIA using Grauw's GAIA Tool.
Set 1
Set 2
Set 3
Set 4
Set 5
Set 6
Set 7
Set 8
Set 9
Set 10
Set 11
Set 12
Set 13
Set 14
Set 15
Set 16
Set 17
Set 18
Set 19
---
Grauw's GAIA Tool
Grauw's GAIA Tool is available for download from Grauw's website.

---
GAIA Tool Desktop Icon
Grauw's GAIA Tool does not include a desktop icon so I made one myself, you can download it for free. Here's how it looks against three different background colours.

Free Download
---